Rock Lab
Start thinking of cool band names!
ROCK LAB is a 'band coaching' program that puts student musicians together so they can function as a real band!
These ongoing performance group happens at Music Motive in SLO, Arroyo Grande, and Paso/Templeton studios. Students will be matched up in a group where they can collectively select and create a set list of songs to rehearse and ultimately perform. With the help of professional musicians/instructors, the goal will be to perform in public with gigs at local community events.
After you register, we will contact and place you before you are charged. Bands are assembled by age groups for kids and adults.
Weekly 90 minute rehearsals vary according to the group's schedules/availability.
Monthly Fee: $75 per month.
Meet: Escaping Monochrome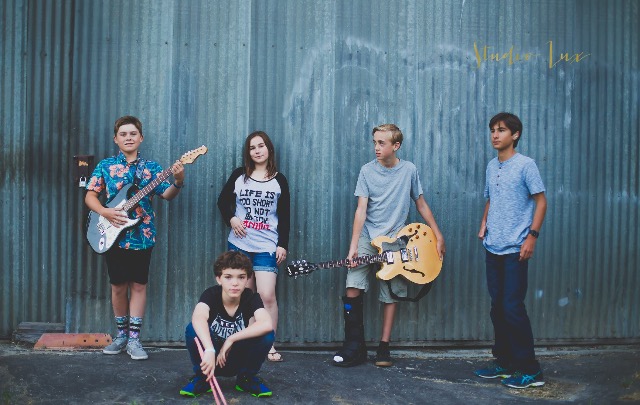 HOW TO START?