Guitar!
An entry level guitar class where students learn the basics of how to play the guitar. Classes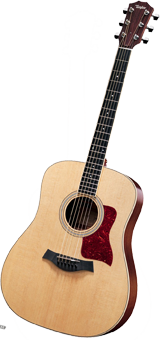 focus on chord structure, popular songs, and notation. At the end of the session the class will perform songs!
Students need to bring their own guitar, or 'rent to own' one from us!
Contact us or CLICK HERE for details.
REGISTER
• Online - click the class that you want to register in (above).
• Call us at (805) 543-0377
• In person at our SLO location - 3440 S. Higuera Street, suite 130
• By mail. Registration Form and payment must reach us 5 days before class starts.

General Information
• Class sessions are $70* and meet 7 times during a session.
• Minimum class size is 8 - share with friends!
• Students can repeat a class to achieve higher levels.
• Late registration closes after the 2nd class.
• Printed materials are provided for all classes.
• Materials may be purchased [HERE], or by contacting us.
• No cancellations or refunds after 2nd class.
*Some schools may vary on prices.
Scholarship Information
• Scholarships are $25 to those who qualify.
• Download a scholarship application form [HERE].
• SCHOLARSHIP INFORMATION LINK.
(805) 543-0377 EXT 0