SUMMER MUSIC CAMPS!
MUSIC MOTIVE STUDIOS in
San Luis Obispo - Arroyo Grande - Templeton
View schedules and registration links below.
---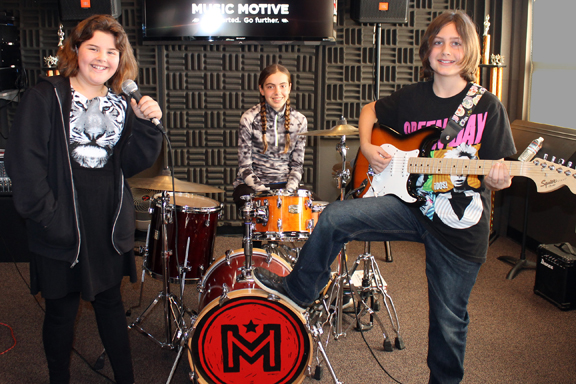 ROCK BAND CAMP
Music Motive Rock Band Camp puts each camper in a real rock band led by one of our amazing Rockstar Counselors! Each band will choose a name, rehearse songs, and play in a real rock concert for their friends and family! Campers get the full experience of being in a band and will perform popular Rock and Pop songs from the past to the present! - 4 hours a day for 5 days (Mon-Fri 10am-2pm) Must be able to learn and perform a song.
[DETAILED INFORMATION HERE]
---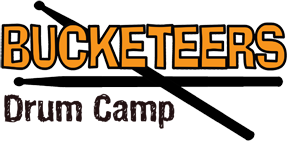 Inspired by Bucket Busters, Inspired by Bucket Busters, this entry level drum camp explores the drums set, hand drumming, inspiring drum videos, and bucket drumming! It's a variety of drumming FUN! At the end of the week the camper perform a routine! Ages: 6-10
We provide drumsticks and buckets to use. 5 x 1 hour classes (Mon-Fri - 1 week)
Buckets and sticks may be purchased to keep for $15
Call Steve Hilstein for more information: 805-543-0377 ext 3
---
CAMP
Drum Circle for kids! Developed at UCLArts and Healing, Beat The Odds, an evidence-based program that focuses on social, and creative skill building, delivered in the framework of a drum circle. 8 x 1 hour classes (4 per week for 2 weeks) Ages: 8-12
[DETAILED INFORMATION HERE]
REGISTER
• On this webpage below
• Call us at (805) 543-0377 ext 0
• In person at our SLO location - 3440 S. Higuera Street, suite 130



Early Registration Discounts apply until 4 weeks before class begins.
Register early and SAVE! - class sizes are limited.
• You will not be charged until class has enough students and is confirmed.
• Classes not reaching minmum enrollment may be canceled.
• Cancelation refunds up to one week before start - after that, 50% of the fee will be refunded.
805-543-0377 ext 0