ROCK BAND CAMP
Fall, Winter, and Spring 2021/2022
Rock Band Camp is a week-long camp for intermediate through advanced musicians. They meet Monday through Friday from 10-2 with a lunch break in the middle. During the camp they form and name their band, curate a set list and perform a 30+ minute show on the last day of camp for their friends and family to attend.
Campers must be at least at a post-beginner level at piano, guitar, drums, ukulele or vocals but will explore other instruments during the week. Enrollment in current lessons is suggested but not necessary.
Music Motive's Rock Band Camp Music Motive's Rock Band Camp puts each camper in a real rock band led by an amazing Rockstar Counselor! Each band will choose a name, rehearse Rock and Pop songs from the past to the present, and play in a real rock concert for their friends and family!
4 hours a day for 5 days (Mon-Fri 10am-2pm)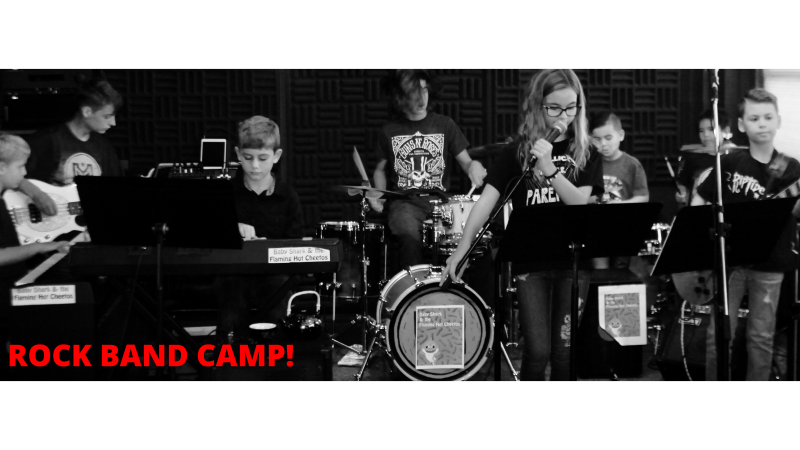 $275 max - $250 with 5 or more campers!
The usual details:
Campers (at minimum) are post beginner level. They should know the basics of their instrument.
Duration: 5 days (Monday through Friday)
10am to 2pm all 5 days
Campers bring their own lunch
Concert on Friday - 1:00pm at Music Motive
Kids should come to camp with:
- their instrument (guitar and bass only)
- picks or sticks (guitar, bass, drums only)
- a spiral notebook for notes
- snacks, if so desired
- a lunch
IF NO CAMPS ARE OPEN FOR REGISTRATION PLEASE CALL/TEXT 805-543-0377